WXZY Friends of the Wolfpack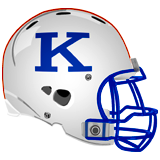 We need your help!
Take ownership in our Lady Wolves/Kane Wolves broadcasts this winter
and help us pay PIAA and press fees to broadcast basketball playoff games.

We're looking for Friends Of The Wolfpack to help sponsor our broadcasts.
We'll thank you by name on-air at half time each game (or not, your preference). 

Do it on behalf of a friend, family member, former player, or yourself!